Free Online Study Buddy™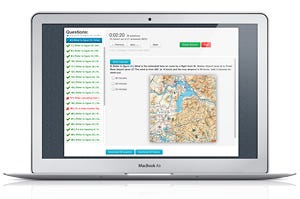 Sporty's Study Buddy™ will prepare you for the FAA written test like no other study tool available.
Options available for Private and Instrument Pilot test prep
Create customized study sessions
Take randomly generated practice tests
Use Learning Mode to select specific aeronautical knowledge areas
Unlimited practice tests that are randomly generated from the entire database of published FAA test questions
Access Free Study Buddy™ Now!
Private Study Buddy Instrument Study Buddy
Study Buddy™ App for iPhone, iPad, and Android
$9.99 and up
Sporty's Learn to Fly Course
Includes Private, Sport and Recreational licenses
For the cost of a single flight lesson, Sporty's Learn to Fly course will save you hours of time in the air and hundreds of dollars. This is not a weekend "cram course" or a boring ground school class on video. It is a comprehensive home study course that includes ground school, test prep and flight training.